Bushland Condition Monitoring
A

Long-term Monitoring Program by the NCS
The Bushland Condition Monitoring (BCM) program has been running since the mid-2000s and provides essential data on the long-term health of native vegetation in regions of SA. NCS and partners designed and developed the BCM method as a consistent, repeatable field survey technique that can be used to monitor bushland health across long periods of time.   
Over the years, we have provided BCM training to >500 people. This is important as it builds the capacity of the regions to continually monitor and assess the vegetation condition and detect any changes.  
So far, over 2,000 monitoring sites have been set up in patches of remnant vegetation on public and private land. Each site is surveyed at least every 10 years to detect changes in native plant diversity, weed invasion, tree health, native plant regeneration, and habitat structure.  
The BCM methodology has a range of applications and can be used to monitor remnant vegetation and revegetated or restored areas. The method has been specifically designed to: 
Enable a robust and repeat data collection method that will allow comparisons of vegetation condition over many years

 

Provide results that will inform conservation management decision making, and

 

Provide community and landholders with the skills and confidence to undertake their own assessments.

 
BCM surveys stand-alone but can also be integrated with other conservation programs. For example, BCM flora surveys are paired with bird surveys within the Mount Lofty Ranges Woodland Birds program. They are also an integral part of monitoring the longer-term outcomes of the Marna Banggara (Great Southern Ark) project, which has reintroduced the locally extinct Brush-tailed Bettong  to the southern Yorke Peninsula. 
We have published BCM manuals for various regions within South Australia. These manuals provide the assessment tool and methods and can be used by volunteers, practitioners, ecologists and landholders. Volume three of the manual provides considerable information about the flora, fauna and vegetation community for each region. 
What we do with the information we collect 
Information from surveys is provided to landholders and Landscape Boards to help them plan how to manage remnant bushland, and to provide feedback on whether existing management, such as weed control and fencing, is providing effective protection to native habitats. 
We provide entered data to the South Australian Government for uploading into the Biological Database of South Australia (BDBSA). This means that the data will be available to the public through Nature Maps NatureMaps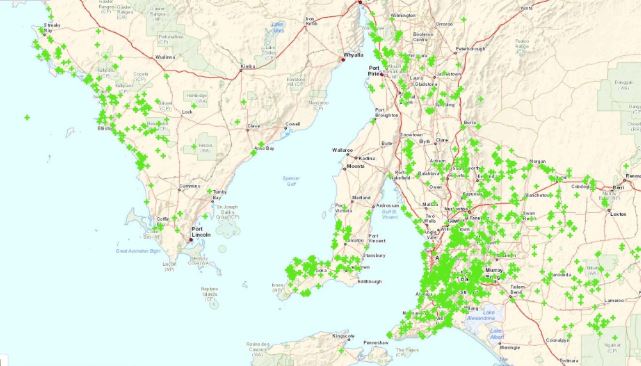 Contact us if you need support with vegetation condition monitoring